On Saturday 19th September we're thrilled to welcome Jane McNabb to speak at our women's day event.
The event will take place in the Mountain Gate, Tycroes and the cost of your ticket will include all refreshments and lunch.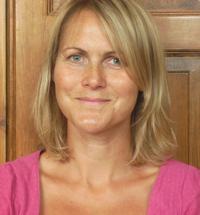 Jane McNabb is an author and experienced conference speaker, serving on the FIEC's women's team, London Women's Convention and London Ministers' Wives Conference. She is married to Wesley, a minister at Slade Evangelical Church in Plumstead, where she teaches English and helps to run the international relational work.
The title for the day is, 'Fearfully and Wonderfully Made.'
Tickets will cost £12 per head for attendees of Ammanford Evangelical Church and £15 for guests from other churches.
Spaces are limited to 70 women so please get in touch to book your place. You can book via phone (01269 593182) or email contact@ammanfordchurch.com or by completing the booking form below.