Who are we?
Although 'church' is in our name we hope that 'family' is more our experience. With 100+ members coming together from all over the Amman Valley area it's hard to describe a typical Ammanford Church person.
Our backgrounds, age groups and even first language is extremely varied. We really are a family of 'all sorts.' When you come along you'll meet: young and old, Welsh and English speakers, outgoing/chatty and shy/retiring people.
The defining factor for all our members however, is the fact that we're all followers of Jesus - Christians. We've all come to see how Jesus is the most important thing in our lives and has an impact on how we live each and every day.
The church come together around a set of core beliefs and a common vision of 'knowing Jesus MORE and making Jesus MORE known.' Ultimately that means we want to see people come to know Jesus Christ for themselves and to grow in their relationship with Him.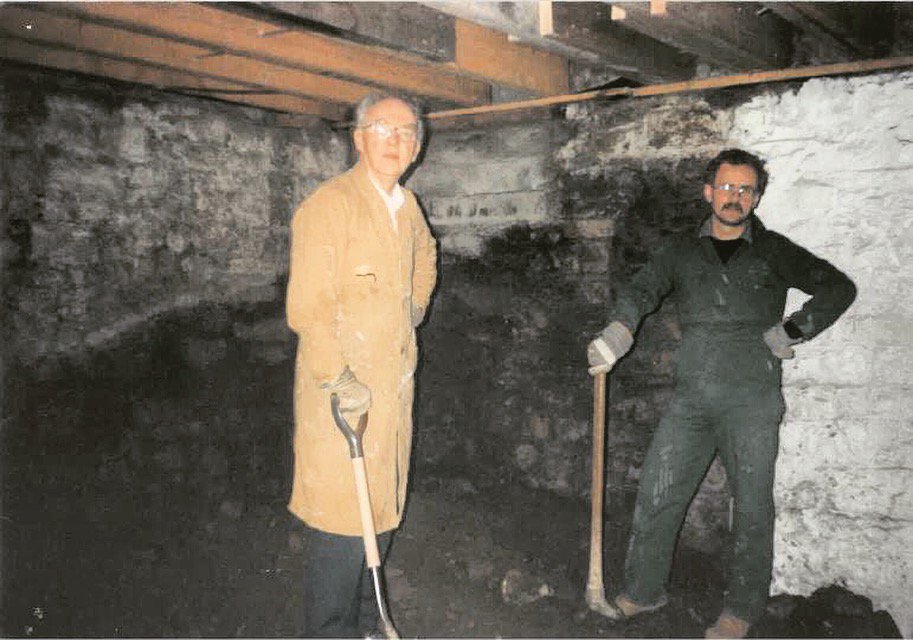 Where do we come from? -
Ammanford Church began in 1977. Although at the time no one was really sure that they were starting a new church. The people who gathered together simply wanted to study the Bible and learn from it together. Before long too many were coming together and under the leadership of Don Smith and Kevin Adams - Ammanford Evangelical Free Church was born.
We've met together in a number of venues - Ammanford Pensioners Hall, St Johns Hall on Margaret Street, a small chapel we bought and renovated on Wind Street, Ysgol Dyffryn Amman School and now Llandybie Memorial Hall.
All this wondering from place to place has helped us to truly see that the church is the people that come together, not the building in which they meet.
Where are we going? -
What's the bottom line? More than ever, Ammanford Church is committed to fostering a family built around Jesus. We want to know Jesus better for ourselves and to help others to see Him for who He truly is and what He's done for us.
That means we increasingly want to be a place in which everyone feels welcomed, loved, accepted and challenged to respond to the truth about Jesus.
So what? -
What does this mean for you? Most importantly, you're always welcome at Ammanford Church. In fact, we're saving a seat for you!
What ever your past experience of church, religion, christians - or even if you've got no experience of these things - you'll always be accepted as part of the Ammanford Church family.
Beyond that, if you're ready to plan your first visit, click here. If you want to learn more about our beliefs as a church, click here. Or if you'd simply like to get in touch with a person on our lead team directly, click the button below.